Smile Dental Practice Contact Details »
Address:
7-9 Church Street Flint
Flintshire CH6 5AD
Phone:
01352 730800
Email:
-
Website:
Mobile:
-
Fax:
-
Flint - 208 feet east
Smile Dental Practice Map »
Information About Smile Dental Practice »
Welcome to Smile Dental Practice. We are a small independent practice and have been practicing in Flint since 1999. We are a very friendly practice which is suitable for the whole family.Smile Dental Practice is located in the Flint area of Flintshire. There are at least 20 other listings in the CH6 postcode area.
Dentists in Flintshire CH6
Services Offered / Area of Specialisation »
Company Images »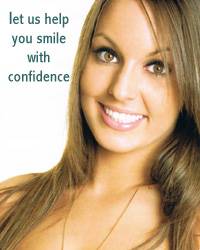 Opening Hours »
Sunday:
Closed
Monday:
9:00 am - 5:30 pm
Tuesday:
9:00 am - 5:30 pm
Wednesday:
8:00 am - 4:30 pm
Thursday:
9:00 am - 5:30 pm
Friday:
9:00 am - 2:30 pm
Saturday:
Closed
Reviews And Comments »
Leave a comment or review about this company. We reserve the right to moderate any offensive comments.